Buy your virtual tickets online! Event is free to watch, but we gratefully accept any donations!
RSVP Today
Make sure you RSVP to this Saturday's event, LIVE on Facebook, Instagram & Youtube!
Ignite Uncancelled! is a new initiative that supports young people to perform and enjoy music through new and different ways online during these unprecedented times. 🔥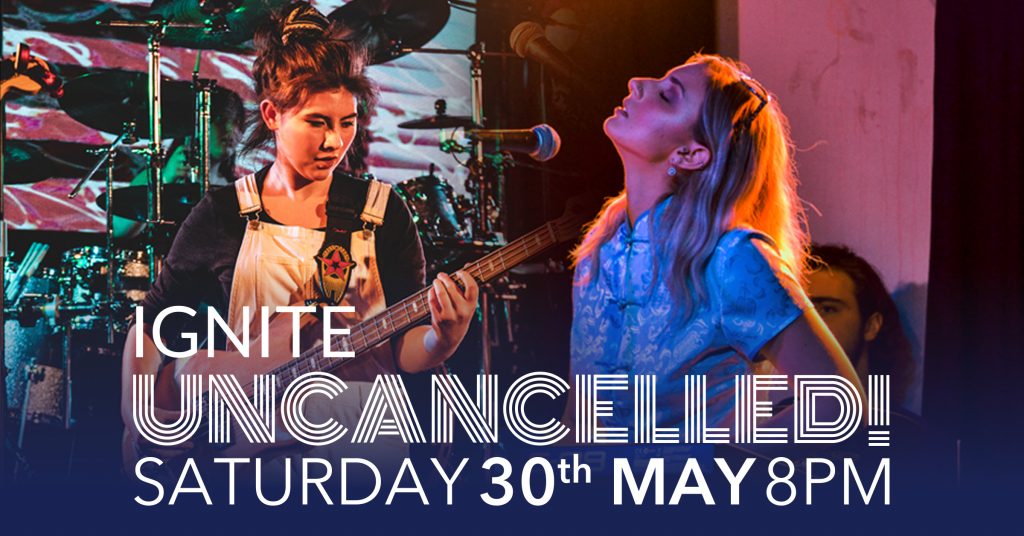 This Saturday 30th May at 8pm! Indigo Hue & SORCHA are performing LIVE on our Facebook, Instagram and Youtube! Get excited for an awesome evening of music! 😍🎉
Continues every Saturday at 8pm with new artists!
Ignite Youth Festival 2019
Our 2019 October festival was a wrap!
Featuring: Hannah Schmidli, Grace Baker, Anya Alchemy, Ayden Gadsden & Mitch Matta, Lily Slater, Jazmin Micallef, Glaze Amoguis, Jamie Pugh! Read more below:
Photo & Video of the recent October 2019 Ignite Youth Festival was directed, produced and taken by @geeds.photography
info@ignitefestival.com.au
+61 0452 019 637