Uncancelled Saturday May 2nd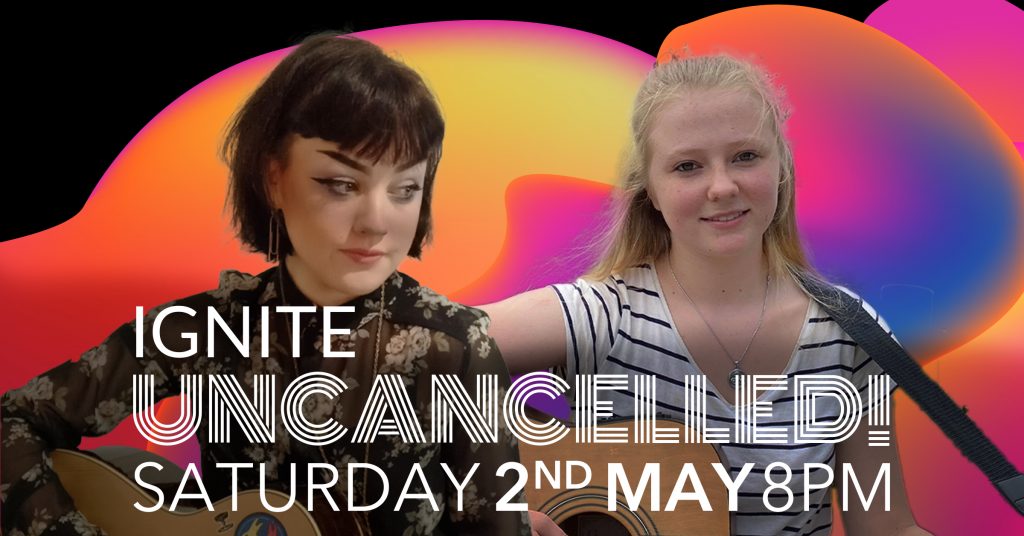 Our second live streamed performance starts at 8pm on may 2 with måe & Charlee Tea taking the stage for Ignite Uncancelled!
Prepare to be amazed by these talented local artists – we'll be broadcasting them live on Facebook, Instagram and YouTube from 8pm!
Remember to follow their pages, RSVP & share with all your friends: Ignite Uncancelled – måe & Charlee Tea
SATURDAY 2ND MAY - 8PM
måe is a young musician who released her debut single "Maybe It's Best" only a year ago now. Since then, she has been writing more songs non-stop and is excited to perform some new pieces this weekend!

måe was inspired to perform for Ignites Youth Festival from last year's performances and is keen to get involved in the community's music programs!

Check her out on her instagram page @drofhsa_m for awesome covers and sneaky demos!
If you would like her to perform for any gatherings, weddings, parties or local festivals send her a message on instagram!
See you outside of isolation!
SATURDAY 2ND MAY - 8:30PM
Charlee Tjepkema is 16 years old and has been busking since age 10 earning money for musical equipment. Her greatest ambition is to pursue a career in music and her efforts have created great opportunities to gain experience in the local music industry.
Charlee is an active member in her community, regularly singing & plays guitar at Forest Edge in Gembrook, performing at the Gembrook market, volunteering at the PAVE festival Emerald and an active Member of Phoenix Ensemble.